Starting the fruit and vegetable business at home
The food sector has been one of the most profitable and productive businesses in the entire market. In the specific case of the emerging sector of it, as are the fruits and vegetables, at this time they are in a maximum growth, because the demand of customers is constantly growing due to the greater number of people who want to maintain a healthy diet.
This trend, added to sales and home deliveries, makes this combination one of the most desirable and profitable business ideas. So, if you are passionate about sales and like the world of food as a business, this may be the business idea you were looking for.
How do you get started? Let's get started.
A complete list of home-based businesses you can see here
How does an organic fruit and vegetable home-based business work?
This business idea proposes the sale of fruits and vegetables of the best quality and with the least possible amount of procedures, addressing local suppliers whose processes include non-polluting products or chemical agents that affect the quality of the fruits.
The home sale of fruits and vegetables will be carried out to the area where you plan to focus with your own means of transport and establishing a rate that includes both the value of the product, as well as your travel service and general management to obtain profits. You can assemble fruit and vegetable combos for your customers based on specific specialties, by harvest period or contact them to find out exactly what they want.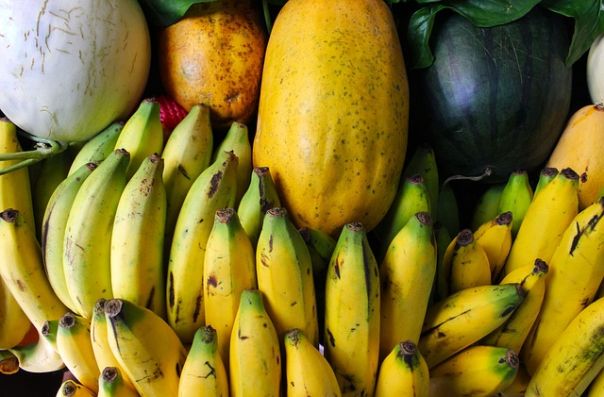 What do I need to sell fruits and vegetables?
The search for quality suppliers becomes one of the first requirements to start a business like this and in it, you must take into account several points, such as product quality, prices, delivery time, the status of each one of them, compliance and other variants that determine whether it is a good supplier or not. A good option would be to contact local suppliers to save delivery times, as well as to choose national ventures that are growing and with whom you could collaborate.
As for the location of the fruit and vegetable sales, we recommend offering your products in distant sectors to shopping centres and large supermarket chains, although in the promotion of your business these places become potential promotion centres.
Another point you should consider and make before starting is a market study of your business. This is an analysis that will allow you to know the conditions of a project like the one you are planning, to evaluate the viability of starting it. In it you will also study the target audience to which you are launching your business, possible competitors, service fees and other data that will allow you to build strategies to start your business.
Step by step of the fruit and vegetable home-selling business
To start your business it will be necessary to make a business plan in which we start the general planning of the whole project, emphasizing its operation and other key aspects involved such as financing and possible profits that you will obtain based on a market study that you will carry out previously.
Now, for the operation, you can prepare an area of the house where you store the products that are consumed more to have them at hand for the next order. Determine how the food will be stored in your business until it reaches the customer's home. To do this, bear in mind that fruit must be separated from vegetables, and the more delicate ones must be stored in higher positions.
Promote your business with physical and digital advertising, distribute flyers in market areas, tell people close to you, neighbors and friends of your business to start gaining your first customers.
Key tips for selling fruits and vegetables
You need to keep in mind that the cleanliness, conditions and presentation of the food is of vital importance when presenting it to the customer. Products in poor condition make the customer think that most of the products you offer are old and of poor quality. Always look for the best food for your customers.
For the delivery of the food you can count on market carts (of different sizes) for their displacement. We recommend that you take a form with you where the customer can check their order, the cost and in this way keep a record and organization of each customer. In addition, if possible acquire a dataphone where your customers cancel their order if this is agreed with subsequent payment.
Keep in mind to offer the food (organic fruits and vegetables) the best conditions for its conservation. Promote your business with flyers and advertisements. Later on you can
create social network ads when your reach allows you to travel to areas much further away.
Weaknesses: While many people recognise the benefit of eating fruit and vegetables as one of the most nutritious and healthy foods available, many also prefer to eat other products because they are much closer to them, and once they move away from healthy foods, it is difficult to reintegrate them into their diet. It is to them, essentially, that you should reach out and expose the advantages and benefits of eating organic foods.
Points in favor: having little direct competition, you have more possibilities to increase the opportunities, since we all know that it will always be better and necessary to consume healthy and nutritious food with respect to the massive consumption of products that do not provide nutrients to the body.
Another advantage that you should consider is that you generally do not have direct competition, since this type of market lies in large supermarkets and major chains, so you can locate in a common area and offer your products at a lower cost, this is possible because you receive the product from your producers and take them to the door of your home, school or office.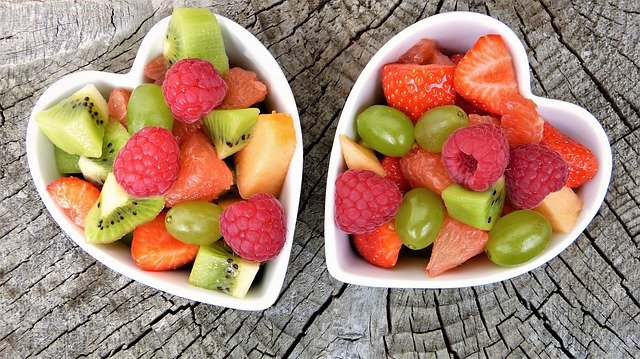 Success stories
And if you still believe that this is not a field with opportunities, here we leave you with the most important franchises in the sector so that you can be inspired and start your own business selling fruit and vegetables at home, one of the products that is consumed more and more frequently today and by a wide variety of people who have changed their diets.
Add a personal touch to your business. Add a short, simple and easy to remember name that includes your activity. Over time, you can create a uniform for your staff.
Remember that customer service is the foundation of your business, so you should promote kindness, attention and respect in every job.