Start the home repair service business
In these times, finding a job is a really difficult process, so we should think of a profitable business made by ourselves to generate our own income. This, as long as, we are undertaking in a profitable sector, that we are passionate about and that allows us to grow.
We know that it is not easy and therefore, in today's post we will tell you everything you need to know to start with this project and make it your dream: to be independent, to be your own boss and make money from your knowledge and skills.
Find out how to get started.
First steps to home repair service
A significant part of the initial investment must be allocated to the purchase of equipment and materials for the repair services to be performed by the professionals. Among them you will need to have manual and electric tools according to the area that each of your workers handles and the services of your company. Acquire quality material. Add up clothing for workers and protective equipment.
In order to invoice, you must take into account the following:
The customer's identification.
Your identification.
The number of the invoice.
The description of the service just performed.
The conditions of the content and the guarantee of the work carried out.
The date, the client's signature and your signature as a company.
Almost all customers usually order:
The budget as soon as you hire him, so it is important that you know the steps to follow and be prepared for them.
You will be asked for the invoice when you finish your work, so it is important that you prepare it before the hour.
In the event that there is any error in the work, the client will complain as soon as he sees it. That is why you must be very attentive while you are doing the work so as not to have any complaints and to supervise the staff. If you had it you would lose money and audiences, because if you did the play well your client would transmit to his family and friends the service he has received.



Running a home repair business
Through this work of home repairs you will be able to gather under the same name the best workers and professionals in profiles such as: bricklayers, plumbers, gas workers, carpenters and all workers in charge of fixing the most common and frequent problems in domestic or business areas.
In addition, this business is ideal for doing it from home. We would only have to place advertisements on the streets, as well as on the Internet, adding the telephone number and thus, we would only have to wait for the calls, ask for the address and go to the client's house on the day and at the time planned.
Requirements to start your home repair service business
Since you will be offering a service in addition to delivering invoices, quotes and making staff contracts, it is extremely necessary that you have a legal record that allows you to operate in this way. To find out how to follow this type of process, you should contact the entity in charge of your city and find out about the procedures that you must carry out. Usually these are forms and documents that you must fill out for registration and permits.
You must have workers and experts in different areas of repair, including the following profiles: bricklayer, electrician, gasman, carpenter, among others. Make sure that your staff has the knowledge and experience necessary for each project you carry out, this way you can guarantee the quality of the service your company offers.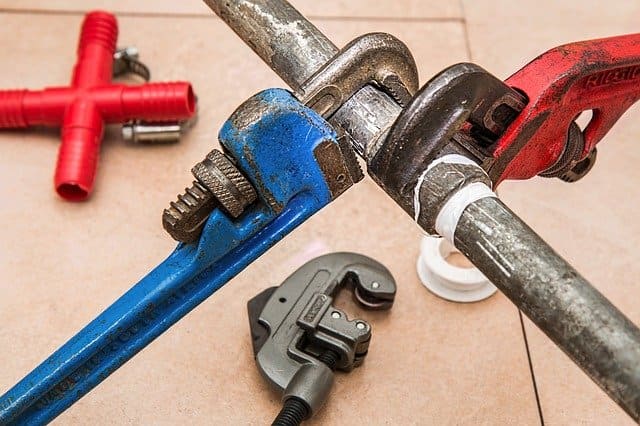 Key tips for a home repair service
Customer loyalty is one of the basics that should be among your priorities. Achieving customer loyalty implies good attention, good service and in general a good relationship, because they will be the ones who later open the door to the public and other customers through the recommendation and references, so take care of them.
At first you may find it difficult to have the first customers, however, a good way to start and gain experience in the market for them to recommend us with more people, is to go to people close to you as neighbors, family and friends who may need any of our services.
Since it is a business in which you will need to cover several areas of repair, we recommend that, when hiring personnel, you make sure to check their resumes very well, evaluate references and test their skills, because the reputation of your business depends on their knowledge and service.
Weaknesses: don't leave aside the legal aspects, because this is a common mistake among companies, where later they can get into trouble for the need to generate invoices to their customers and they can't do it because they haven't
fulfilled all the necessary legal formalities. Losing a client because of that, surely is not what we are looking for and even less so starting our business.
Points in favor: one of the best advantages of this business idea is that the repair sector has an extremely wide field, which implies having several skills that can cover the greatest amount of needs of this type. You can hire staff to work for you and thus cover more dimensions of this business.
Choose your own working hours to offer your service, determine working days and days that your customers can also agree to. Don't forget to take with you business cards that can be handed out at any time. If possible, create a website and social network profiles that are active to make you known to a much wider audience.
Entrepreneurship is not an easy process, but here is a taste of its success. Start your own business now and become your own boss.