Start an Oriental food delivery
The region of the orient encloses an enigma for all of us who live in this part of the planet, and when the time comes to talk about their food, our mouths water with the very tasty empanadas that only they know how to prepare. One of the ways to approach them is undoubtedly the food, tasting the delicious dishes with exquisite combinations.
So that you can start your profitable business based on the preparation of exquisite and exotic dishes, there is this business option, so that you can set up an oriental food delivery. Let's see everything you need to start your own business and stay until the end to discover much more about it.
Let's get started!
The list of home-based businesses you can see here
Running an oriental food home delivery business
There are many deliveries, they are dedicated to offer typical meals of this region of the planet, being the offer something like "more of the same". However, there is a market niche waiting for the exotic to fill that empty space. The flavors of the Orient are so captivating that no one can resist them, so the proposal will be very well accepted.
So why start a business like this? Because there is a strong tendency to stay at home and enjoy evenings as a couple, with family or friends, savouring meals in pleasant company, without having to bother going out. It is a business idea that you can start with little investment and many possibilities, besides, it becomes one of the best alternatives with the high demand it has.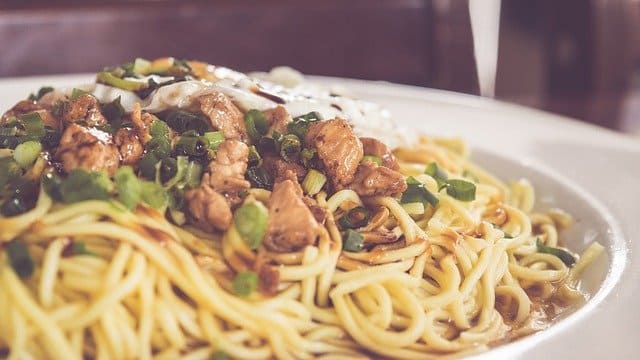 Requirements to sell oriental food
First of all, you will need a place where you can prepare, cook and ship your oriental food delivery. It can be very small, without the need for tables and chairs to eat there, and it will need to have a smoke vent. Once you have the premises, you will equip it with an oven, stove, blender, blender and all the kitchen utensils such as cutlery, strainers, pots, among others.
On the other hand, it will be necessary to have your own means of transport to deliver the orders; a motorbike is the most practical means.
First steps in an oriental food delivery business
To start with your business, it is key to first organize your ideas and analyze the dishes you are going to offer. To do this, you will need to research the most characteristic dishes from representative oriental countries. Once you have done this, prepare a menu that contains 70% to 80% of salty options and 20% to 30% of sweet options. Take into account the fact that you are preparing, or rather replicating a dish thousands of miles away, so you should try to do it exactly as the recipe indicates, without changing anything in the least.
However, we cannot skip the market research to start writing the business plan. This first study is an approach and familiarization with the business towards the sector in which you are heading, where you know how it works, possible competitors, rates and prices, operation modes and more elements that will give you an idea of how your project is in the market.
This, while the business plan will be the document in which from it, you will begin to map out your business, establishing and specifying the core activity, the elements you will need, the investment cost according to the tools you must quote and including the promotion and operation strategies with which you are going to start in the market.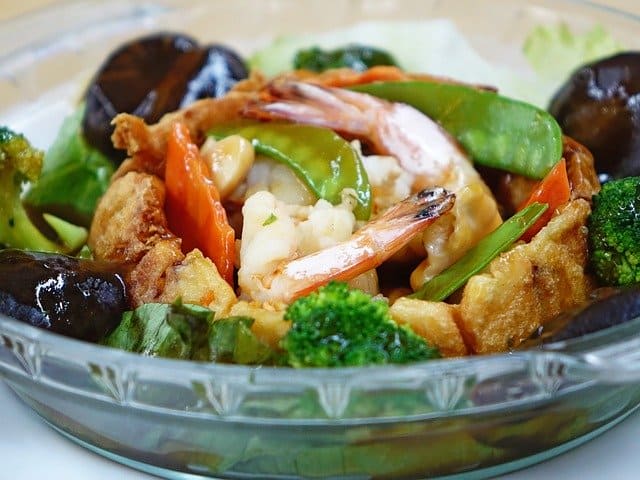 Key tips for selling oriental food with delivery
One of the main aspects that you will have to take care of is to be aware of the conditions of the dishes that you sell to make sure that they are in perfect condition, since sometimes the combination of food and even the weather conditions can affect the condition of the food. On the other hand, you should keep a record of your accounts, but also an inventory or a shopping list, which will allow you to calculate a budget for each dish and thus add up the commission that will be your profit.
This leads us to another very important point and that is the supplier of the products since you need to find a quality supplier that will provide you with what you need at fair prices and with the best conditions, so you should take the time to analyze possible suppliers.
It is advisable to have at least two for each product, in case one of the suppliers does not have it in stock. However, it may happen that you do not need a supplier but that you can buy in a nearby area, so make sure you evaluate the conditions of the products very well.
Weaknesses: one aspect that we must consider and that, in the first place, can play against us, is the high competition that currently exists, in addition to this
These types of dishes require delicate preparation and care, so the public often turns to the best known restaurants. This does not mean that we have our ticket lost, but we must be aware that gaining their trust will take time and a lot of effort.
Don't let your guard down or let the difficulty of the road stop you from reaching your goal. No one said it would be easy, so keep the strength alive to continue nurturing your project every day.
Pros: It is a very flexible business idea for the entrepreneur, since it allows you to start without previous experience, although you do have some basic knowledge of food preparation. On the other hand, it does not involve too high an investment of money, given that you have the possibility of starting up from the comfort of your own home by dispatching the dishes to different areas.
Success stories
The food sector is a field that, although it is one of the fastest growing, still has options for entrepreneurship that, with good strategies, will allow us to obtain good profits and a good return. Proof of this are the companies that have managed to consolidate franchises in different parts of the world. These become key references for those who want to start.
As you can see, there are many opportunities for entrepreneurship, so we recommend you to analyze your market very well to start building much more efficient strategies and according to the conditions of your business.
Don't forget that, in addition to the tools, products and preparation, your business requires commitment, effort and discipline to grow.