Start with kennel or cage production
Today, products and services aimed at the pet sector are a profitable industry that any entrepreneur should think about, especially if he or she likes the world of animals. Therefore, many businesses can be started in this area.
However, if what you are interested in is part of the crafts and you prefer to create products for these pets, then the production of kennels and cages is a business that you should consider.
Here we will see everything you need to get started.
The pet business, get to know it all here
First steps in kennel and cage production
To start this activity from a business perspective in times of crisis, you need a small workshop, several suppliers of raw materials and few outlets. In terms of investment, it is small, up to 1,000 euros, and depends on the cost allocated for advertising and presentation of a website or online store design.
As raw material, it is necessary first of all wood, nails or screws for assembly, material for thermal insulation (polystyrene or OSB), anti-humidity materials to make the roof (tile) and the bottom.
Consult the market to set a price
In order to determine the profit, you must calculate the materials required for the cost of production of the cage and value of the trade margins. On the market, a cage will sell 100 euros and price increases depending on size and amenities such as thermal insulation, and custom plates with the name of the dog.
Operation of a kennel and cage production business
This business idea proposes the development of kennels and cages that can be sold wholesale to shops specializing in pet supplies, or by retail, aimed at all people who have animals at home and need such items to transport them safely and comfortably.
Production requirements
To start a business like this, the important thing is to have the necessary knowledge to manufacture the kennels, in addition to quality materials and supplies that allow you to have safe and efficient cages that achieve their purpose.
However, there are two ways to offer your products. You can do it from a physical place that is open to the public and from which you can sell to all the people that pass by, or you can do without the place, make your kennels and cages and sell them to nearby businesses and even sell them through the Internet.
Physical sale: for this it will be necessary to have a local that is in a visible place, close to commercial areas, this can be rented or bought. In addition, it must be conditioned to show the items for sale, so you also need to invest in shelves that allow the kennels to be visible.
Online sale: to sell the kennels and cages over the Internet, you can create an online store directly, which carries a cost for the creation and maintenance, or you can sell them in other marketplace or social networks. Find more information on how to sell online in our tips section.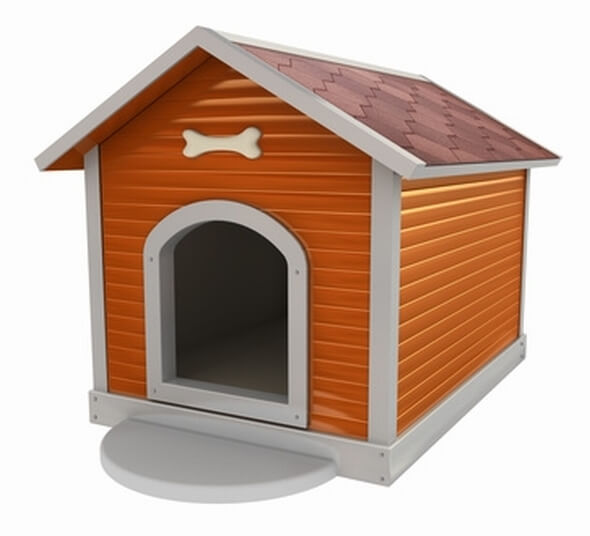 How to promote my business?
The easiest way to promote the production of kennels, is to have several samples to be able to exhibit them in the market, although also, since you can sell to other businesses, they will be in charge of exhibiting them to the public. You can even donate to some caged animal shelters that can help you with referrals. Those who "adopt" a dog will have to buy a cage.
Whether you sell in physical or online, advertising should be done both physically and online. This means that you should not discard flyers and business cards for your target audience and potential customers, you can propose to make them to measure and even personalize them.
Create a website from which you can make your designs known and where your customers can see what you offer.
Tips for opening a kennel and cage production business and making money
You can create alliances with animal protection organizations that can recommend kennels and cages to pet lovers, who are your target audience. Remember that other clients can be pet shops, veterinary clinics, pet pharmacies, pet care providers, dog walkers, among others, are key places where the presence of brochures describing your company is essential,
To be able to participate in today's market under good conditions, we always recommend going beyond your base product. That is, always offer more than cages and kennels. As long as there is demand, you can manufacture various shelters for birds, cats, rabbits and so on.
Weaknesses: businesses dedicated to manufacturing or direct production
must strictly monitor their business, since their activity implies having money available for the purchase of all materials. Often, many entrepreneurs forget to keep track of purchases and sales, which ultimately ends up with the poor investment of money.
Make sure you vary the sales channels and offer of your products, because you will not have much return if you focus on only one.
Points in favor: it is a business idea that allows you, as an entrepreneur, to choose the modality that best suits your current conditions to carry out your project. So you can choose to sell online or physically, even combine the two options to increase your income.
Take advantage of the increase in pet ownership, make your business unique, allow your audience to customize their kennels,