Start with a dog clothing store
It is increasingly common for people to treat their dogs as if they were a member of the family. This has led to an increase in demand for all things related to their welfare, but also for articles of clothing designed for their physical appearance.
If you are creative, you like design, you love animals, you share the hobby of giving them a better quality of life and you are looking for an activity to undertake, opening a pet clothing boutique could be the ideal option for you.
Let's see what you need to start.
See here the main pet businesses
First steps in a dog clothing store
Carry out a market study that, according to the type of business you have chosen, starting with the sales method, will allow you to learn more about your sector and in this way, you can become familiar with it little by little. You can know the prices per garment, the styles most sought after by customers, the location of them and strategic areas where your garments would sell very well.
How a dog clothing store works
The business consists of the manufacture and sale of clothing and accessories for dogs of different sizes and styles, such as: sweaters, leashes, shirts, socks and even costumes for special occasions. Keep in mind that the line of clothing, of course, changes according to the season.
For example, in the spring-summer season you should make sure you have a good selection of cool clothes and players. In autumn-winter you will have to put on the sideboards the most coquettish jackets, vests and sweaters. And to complete the offer, how about a good variety of toys and accessories, such as necklaces, bandanas, brooches, drinking fountains, plates, etc.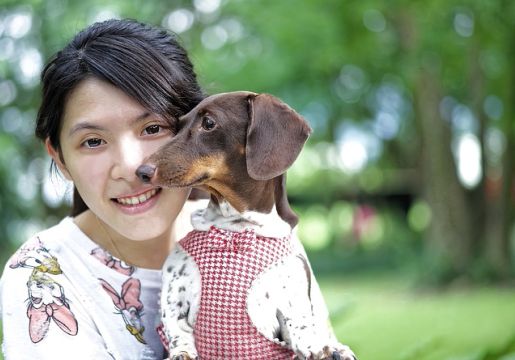 Who will be my customers?
This business would be aimed in general at anyone who owns a dog, but preferably, that these people are in urban areas, since it is those who live in these places, who tend, regularly, to invest more in the health and look of their pets. Another type of customers to whom you can sell, are pet shops and veterinarians, who usually have a fairly wide range of items. To them you could sell your clothes in bulk.
How can I sell my products?
You can sell your products in different ways:
From your own home promoting your products directly to pet owners,
Manufacturing and distributing the products to the stores as a wholesaler.
You can open a small distribution shop in your home or rent it from a commercial.
Selling your products through Internet auction stores such as Ebay or Mercado Libre.
Requirements to open a dog clothing store
The first requirement for setting up a business of this kind would be knowledge of sewing, which is elementary for the manufacture of clothing. However, you can partner with a skilled person who will make the patterns and take care of the strictly productive part of the business.
To make the garments, start by defining the styles you are going to start with. We recommend you to start with casual pieces that you can sell and make known to your public, since they are usually the ones that are purchased without a special date. Or, you could even choose clothes of a certain style, the possibilities are many.
Business equipment
Although a large part of the materials will depend on the type of garment you are going to offer first, in general the tools will be the same: different types and colors of fabrics, rubbers, zippers, buttons, threads, fabric scissors, fabric decorations, a sewing machine, a meter, etc.
Identify your competitors 
Usually it will be other manufacturers of this kind of products of which, fortunately, there are not too many. However, in some cases shops and vets are importing goods from China that could eventually be competition although you will always have the advantage of being able to handle different sizes and models by order or custom.
How do I promote my products?
Although the sales channels play a fundamental role in the promotion of the garments, the advertising can not stay there only. That is why it is advisable to invest in both physical and digital advertising. Print flyers and business cards that you can hand out to potential customers and businesses related to your sector. It offers the possibility of having unique and personalized garments.
And on the other hand, digital advertising will allow you to expand your business even more, so that, through a website and/or profiles in social networks, you can upload photographs of your creations that you can put on sale there, or that your customers see to go to to your outlets.
Tips for setting up a dog clothing store and making money
You can participate in dog fairs or exhibitions to promote your products, as well as advertise in newspapers and pet magazines. Remember that over time it is important to create a brand that distinguishes your designs by their creativity and exclusivity.
You can consider as an important point, the concession of product by consignment, which guarantees you more possibility of sales with less risk. A second complementary strategy is to offer credit for sales but this policy should be evaluated very carefully so that you can guarantee your payments and not expose your working capital.
Weaknesses: the main risks you should avoid are overproduction of garments, which are not in sufficient demand. This is because for the initial stage, it is very important to measure the use of the investment capital and in this measure, the most demanded styles.
The good news is that pet clothing is not a perishable product and therefore you do not run the risk of it being lost through deterioration.
Points in favour: it is a business idea that allows you, as an entrepreneur, to start your business as you prefer, choosing how to sell them yourself and designing the most original and creative products. This last point has become a requirement for entrepreneurs in today's market.
On the other hand, we cannot forget the growing profitability that the pet sector has, given that more and more people choose to have pets and this implies the increase of products and a market available for them.
Now that you know everything you need to open your own business, what are you waiting for to start? Design exclusive garments that customers cannot resist.