Start a Fish Farm
We have all heard of Fish Farms, which are responsible for supplying different types of fish to businesses for marketing and preparation for consumption. However, what many people do not know is that they can open it from their own home with the right conditions for it.
Now, had you thought that it was possible to organize a Fish Farm in your Backyard? Well, it is possible. Today we give you all the tips and advice you need to start your business in the back of your house and turn it into a profitable enterprise.
Let's see what you need to get started.
Check out all the pet businesses here
First steps in a fish farm
It's time to get our business going and with it, the breeding of fish. Here is a step-by-step guide to organizing your Backyard Fish Farm so you can get it up and running as soon as possible.
Ideally, you should have a fish pond that is the right size for your backyard, but also take into account the type of fish you are going to raise. Research them and consult with a professional to get the right dimensions. Load the pond or pool with warm water.
Remember to use a carbon filter if you have chlorinated water or a general filter if you don't. Then you must regulate the temperature of the water. It should be warm. However, when you have decided which fish to raise, find out what the average water temperature should be.
It is very important that you have a control of the PH level so that it does not go below 6.5 and does not exceed 7. Analyze the water to determine if it contains heavy metals, in that case, you must place a specific filter for those components.
Running a fish farm as a business
This business idea proposes to start a fish farm at home. This is a venture that supplies restaurants and shops that it markets, but also sells them to supermarkets. These are establishments that supply the market with fish raised under special conditions and with special food, which makes them have a unique taste and that is why there is such a high demand for them.
There are different types of fish farms or hatcheries according to the purpose or end you want to give. Choosing the sector you want to focus on, for example, restaurants, will allow you to know what types of fish people consume to raise them in your farm.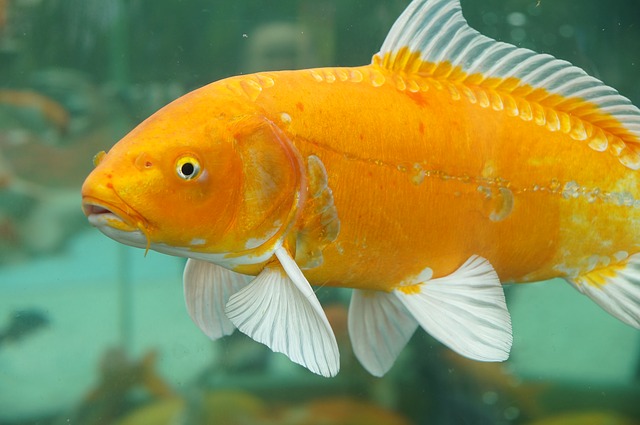 Requirements to open a fish farm
Now that we understand the area where we plan to launch our venture, it's time to learn everything we need to know to set up the fish farm. To do this, we need to consider several aspects, including
Permit and qualifications: register your company so that you can issue sales slips and apply for permission from the Ministry of Health, which is essential for those who handle and sell in the food or consumer sector.
Knowledge: to start a business like this, it is key that the entrepreneur has the necessary knowledge for each procedure within his fish farm. If you don't have it, what you can do is count on the advice of a professional while learning about it.
Sales: in order to maintain a good level and increase them, make a good sales plan, either by making a description of your products and services, carrying out a marketing plan or advertising your business through various means for that purpose, such as flyers to be given to potential customers (restaurant and so on).
Tips to make money with a fish farm
Remember that it is very important that you make a business plan that allows you to specify step by step the modality in which you are going to work so that, this way, you have an approximate value of the amount of money that you are going to need to begin. In this step you will also be able to identify possible items of equipment.
If you are not familiar with the activity of breeding fish, as we mentioned, ideally you should start learning about them by doing a lot of research in order to take your hatchery on the best path. You can take courses at universities or private institutions, and you can even access many online resources where you can learn more about them.
To promote your business, don't forget that besides the physical advertising and oral communication with potential buyers, it's a good idea to make a website where more people can get to know you and access what you have to offer. Do not discard the Internet as a promotional tool, because you will be surprised when you see the reach it can have.
Weaknesses: as we mentioned throughout this business idea, it is essential that you have a
knowledge in everything related to fish breeding, from the conditions of the environment in which it should be, to health care, feeding, cleaning the pond, etc, since the performance of your own fish farm will depend on it. If you don't have them, it's a good idea to spend some time learning before you start.
Advantages: since you do not have to move into a place and rent it, the costs of rent and fixed expenses for it are non-existent, since it will not be open to the public and the investment will be focused on the conditions that must be met to become the best place for fish breeding. In addition, only the necessary equipment is required.
On the other hand, another great advantage of this business idea is that you have the possibility of working from the comfort of your home.
Now you will be the owner of your own business you will be responsible and the only beneficiary of its profitability.