Guidelines and Tips for Launching a Pet Accessory Line
Pets are a fundamental part of our lives, so much so that in some cases they come to be considered as children of so much that they are loved in the family. That is why it turns out that whoever decides to launch a Pet Accessories Line will be a successful entrepreneur, since they will have a great positive response from customers. We show you how to do it and give you the best advice to make a difference in your business.
A great list of pet businesses you can see here
First Stage of Launching a Line of Pet Accessories
In this first stage of Launching a Line of Pet Accessories, we will take the preliminary steps of this business, which consists of
Market Research: during this step, we will investigate what the competition is offering. We will write down all the products: straps, muzzles, chains, edible toys, permanent toys, among others. We will take note of the materials, colors, uses and everything necessary to be able to later create our own line, matching or improving, either in quality or price.
Design: having evaluated the market offer, we will be able to design and launch a line of pet accessories. When we do so, we will take into account all the details that are in the previous point, as these will position us in the market and allow us to calculate the costs to decide the prices.
Marketing Strategies: before the product is manufactured, we need to select and design our marketing strategies in order to launch the line and make it successful. This will depend on what we want to highlight about the product, which can be from quality to price, both or variety. At this stage we will design the logo, slogan and some text to accompany the advertisements.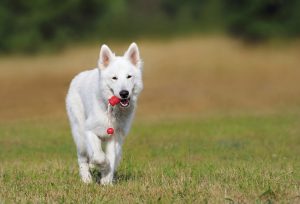 Second Stage of Launching a Line of Pet Accessories
In the second stage, we will culminate the process and finally we will have been able to launch a line of pet accessories and sell them in shops and stores related to our product. This stage includes:
Manufacturing: either in our own factory or in another factory that we pay to manufacture our designs, these will finally be materialized. At this stage we will hire staff, get the suppliers we need and apply for the permits to work and have staff in charge. We will also take out accident insurance and, of course, acquire the necessary machinery.
Sales: This is the time to talk to related businesses, such as veterinary clinics, supermarkets and mini-markets, in order to place our products on their shelves and shelves. The positioning of the products will be fundamental so that they are displayed correctly and that the clients can see them. However, even more important than this factor is the advertising campaign, which we will have designed in the first stage, to launch to the media and the street precisely now, when we are in the middle of launching a Pet Accessories Line.