Open a massage business and something else for pets
It's probably not an idea you've heard very often, but the truth is that there are many people who love their pets and would pay for a space where they can be pampered and massaged, and this has a very important explanation dictated by experts.
That's why if you like animals, you have knowledge in this area and you are looking for a business option with which you can grow in the market, this is an idea that you should take into account to start.
Let's see what you need.
You can learn about the different animal businesses here
Why open a massage business?
You need to understand animal behavior to have a pet. People can't imagine the reactions that pets can have when they are stressed, which they do very often. Especially if they live in the city, in apartments, flats or houses with very small yards.
When you have animals such as a dog, cat or hamster in your home, you alter their natural habits and metabolism. Most often they are kept indoors, and in some homes the noise of the inhabitants and loud music increases their stress to the maximum. For their well-being, this type of practice can alleviate these conditions.
How a pet massage business works
This business idea proposes to open a place that specializes in treatments and massages for pets. According to the opinion of experts, massages and sounds help to stimulate the circulatory and lymphatic system of animals.
Therefore, massages are a very beneficial and necessary service.
This is because the hectic life of the city affects the health of domestic animals in a very important way, which also develop diseases such as osteoporosis, stress, deafness and eye problems that have been increasing considerably. Therefore, it has been proven that regular massage can help prevent the pet from developing arthritis in adulthood.
What does a massage business offer?
In addition to this, treatments can range from massages that help relax muscles, give strength and improve blood circulation, to those massages that give more flexibility to joints and muscles, even those that have had major accidents or diseases.
Requirements for offering massage for pets
The first thing you must take into account as a requirement to open this business, is that it is extremely important that you have knowledge in the sector, since as the massages we humans receive, you must be careful with the bones and organs when providing a massage.
On the other hand, it is necessary that you consult with the corresponding entities in your city about the permits and licenses that you might need to open your pet massage center. This is because, just like any other business, you need to have your documentation up to date, besides the fact that you focus on a particular sector, in this case, pets.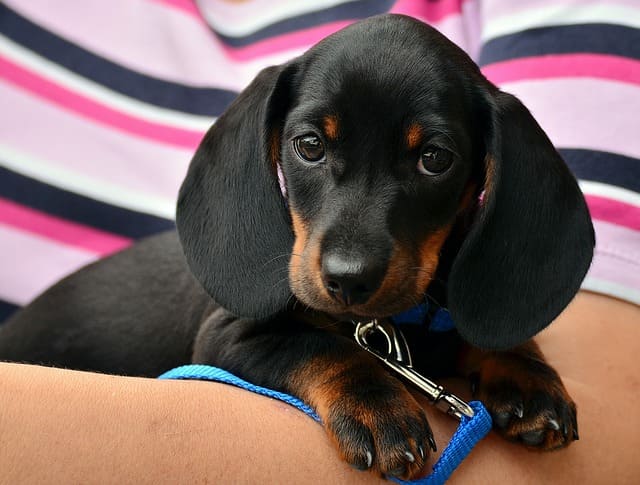 How do I start my pet massage business?
Home service is in principle, easier to accumulate the capital and resources needed. At the beginning it requires a stretcher, the massage course, a care number and a website optimized for pet owners to find the service. As the business grows, over time, a special facility can be opened.
Carry out a market study that allows you to identify the target audience, i.e. the pet owners. You can also promote your business with veterinarians, pet shops, dog walkers, among other businesses in the same sector, who can recommend your service to their pets.
Tips for offering pet massage as a business
If you have had pets and you are an animal lover, you have already won a step to open your pet massage business, because it is the most important thing in front of a business that is going to be dedicated to them.  Remember that every animal that you enter and attend to, must be treated with care, respect and love, because it must feel safe in your place and this also allows the owners to trust you.
Although it is a business that participates in a profitable sector, many owners are unaware of the importance of freeing their animals from high levels of stress and how much this damages their health, so it is important that you are always promoting your service through the different alternatives.
It is possible that not all animals have the facility to move around, so one way to increase your profits and provide more alternatives for your customers would be to offer pet massage service at home.
Weaknesses: If you don't have enough information about animal behavior, you may be at risk of being hurt or bitten by a stressed-out pet. For
what health and risk insurance is required for this approach.
Also, you need to know that there are animals that carry rabies, so you should check beforehand, especially in animals prone to rabies, their status and vaccination data.
Advantages: this business idea allows you to offer a service in one of the most profitable sectors in the current market. In addition, you have the possibility of choosing the modality in which you offer it so that, in this way, you can adapt your project to your preferences and current conditions, so that you can start without having to have a place open to the public, doing it at home.
Take advantage of the strategic links you can create with other businesses in the sector to increase your possibilities and even work in society.
Are you ready to start? Nobody said it would be easy, but the first step is the most complex and just when you get here, you have already taken it.
Continue with your business with commitment and passion.