Becoming a Pet-Sitter
The number of pets living in our homes is increasing, and the truth is that this pleasant company could not escape us to talk about a business idea. Although having a pet implies aspects such as time, responsibility, care, attention, etc, not always, you have the time to take care of them properly, and during the holidays, some of these animals are very difficult to move, besides other reasons why their owners need to leave home.
When pet owners need to leave the house, they look for veterinarians and care centers where they can leave their pets, however, they cannot be 100% reassured by the care of their pets, as cases of mistreatment are often seen. This is where we started our business idea, offering this service to acquaintances, family and friends who have this need.
Let's see below all you have to take into account to launch yourself into the market with this business idea:
With pets you can have your business, see everything here
Running a Business as a Pet Care Provider
In all these occasions it is necessary the services of a pet caretaker, who is a person who loves animals and knows how to deal with them and take care of them. It can be a second job or become our main profession. Abroad, and especially in the USA, the pet-sitter at home and the dog-walker are two figures in great demand. The first takes care of large and small animals at home, while we are out of town for business or pleasure, the second takes the dog for a walk of about an hour, to keep it healthy.
Our business will be oriented to pet owners (dogs and/or cats), who for some reason (work, personal, sentimental, etc), need to leave their homes for a certain time (a few hours a day, days or weeks). A good option is to first sell to people you know who are close to you, so they can get to know you, reference you and you can gain experience.
How much do I need to undertake?
The initial budget is considerably reduced, since we can carry out this business from the comfort of our home and from now on, this allows us to save important amounts of money. In general, the initial budget depends on the following aspects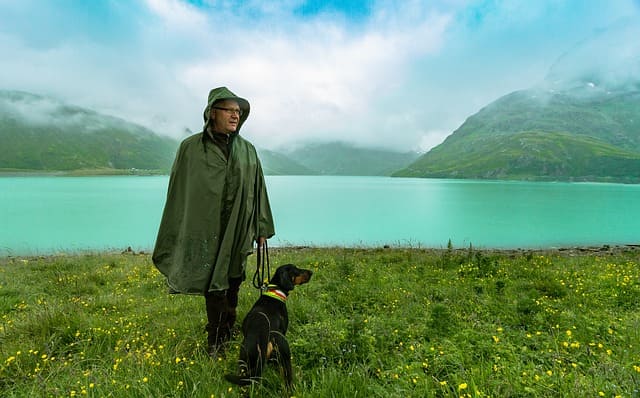 Requirements to offer my pet care service
It takes patience and passion. It is essential to be familiar with the usual needs and behaviour of each species: you must be able to understand if the animal has any problems and have to act quickly. The figure of the pet caretaker is evolving: in 2008 the National Association for the Training and Conservation of Pet Caretakers was founded, offering support to those who want to embark on this profession and professional courses. If we discover that we like this work and there is potential for growth, it may be useful to invest in one or more courses, chosen according to our clients. By specializing we can help our "clients" to solve some annoying problems with their pets: how to do their needs outside the house.
Yes, you can make money developing this work and it is a profitable business. To do so, it is necessary to offer an appropriate price, according to our experience, and to offer our potential clients different prices depending on the service offered (taking them out for a walk, staying for a certain time, necessary treatments and medicines, emergency surgery to go to the vet, feeding and cleaning an animal on holidays, etc). Prices on the market vary from 10 euros to 50 euros per hour (in the case of home care).
How do I start my pet care business?
Place: Although we talk about this business idea we can start it at home, the truth is that we will need to condition certain spaces for the pets we take care of. It is extremely important to have an outdoor space, especially for dogs, where they can play and do their needs, as well as separate spaces for rest, games and toys for dogs and cats.
Material and equipment to take care of pets: In order to offer your pet care service, it is necessary to have a series of elements, such as: food and drink cups for pets, toys and games, sleeping beds, food for dogs and cats, leashes and walking ties, plastic bags for excrement, sandboxes for cats, among other basic pet care elements. You will also need office supplies, agendas, pens and file cabinets where you can keep the necessary information on each pet, and don't forget to have a phone available for potential customers to call.
Accompanying staff: The most of those who launch this type of business start working alone, but with the growth and increase of pets, they need accompaniment and support staff to develop each activity and provide better care for each pet, so then you might consider hiring a person to help you. You should make sure that the person you hire has knowledge in the area and loves pets as much as you do.
How do I promote my business?
To promote your business you can use several tools, including digital ones, such as: creating a website, accounts in social networks like Facebook and offering your service in groups and platforms oriented to pets. Likewise, traditional tools will be your great allies, such as: business cards, flyers and notices that you can leave in businesses such as pet shops, veterinary centers, high flow areas of the sector where you are located, flyers to people who go with their pets, etc.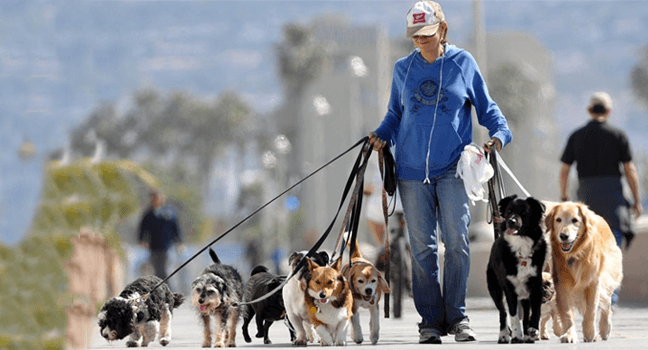 Key tips for making money as a pet caregiver
Try to include some specific services, such as assistance for exotic animals (rodents, reptiles, birds) or walking large dogs, if it is within your means.
If we have a large apartment with a garden and/or terrace we can expect to take care of a small number of animals during the holidays.
For those who have more than one pet, we offer discounted rates.
Discounts apply to clients who need our service on an ongoing basis.
Consider taking out an insurance policy to intervene in case of damage to property or animals. It is not mandatory, but can be very valuable as we take care of one or more of our clients' pets, as each one has a different character.
Weaknesses: it is important that when we consider this business idea we take into account some aspects, including that some of the people in the house have allergies to these pets, as well as the presence of babies, pregnant women or other significant conditions that could be affected by the presence of pets.
The most difficult part is the beginning, so it can be difficult to find customers in this part of the process, so we recommend starting with people close to you who can place their trust in your service, in this way and with good results will recommend you with their acquaintances and thus will grow the business.
Points in favor: 
Are you ready to start with this business idea? Without a doubt an idea full of furries and lickings of affection, and profits that allow us to turn it into our source of income, because your unconditional company will always be a great gift if you love animals so much and you undertake in an idea that you are passionate about.