Start with a Pet Hotel
If we count up the number of households that currently have a pet, we will notice that this has progressively increased. Today pets not only become a being that gives us happiness, but they have also become part of our family. This implies that we are increasingly concerned about them, their welfare and their quality of life.
Entrepreneurs and creative people who have observed this trend have generated a great number of business ideas that have become profitable alternatives. Among them, pet hotels. So if you are an animal lover, you should consider this profitable business idea.
Let's see what you need to get started.
First steps in a pet hotel
One of the keys that we must take into account if we want our business to prosper and be on the way to success, is visualization. If you see this idea as a small business, where it will not grow much more, it will surely stay that way, but if you visualize its scope and how big it can be, you will get there.
Do a market study. In it, you will include the prices that are handled in the market around the care of pets, as well as the type of customers you are looking for, possible competitors and general data about the market sector to which you throw yourself. Also, make a business plan. This is a document in which you explain in detail what your business will offer and how it will do it. From this description, you will list all the materials and equipment necessary to make a quote that will allow you to have an estimated investment value.
How a pet hotel works
This business idea proposes to open a space where pets can spend short periods of time while their owners are not at home, either for work trips, vacations or other types of occupations that prevent them from taking care of their animals for a certain time.
Thus, in a space, either at home or in a place that is rented or bought, a hotel will operate with everything the animals may need for a comfortable stay.
Why open a pet hotel?
The need arises from the large number of activities and occupations that people who have pets have, because sometimes they have to go out for long periods of time, which means that they cannot keep track of their pets or simply cannot take them along. This has made it one of the best solutions and at the same time, profitable business, by opening an exclusive hotel for them in charge of responsible hands that love animals.
Requirements to open a pet hotel
The entrepreneur must have previous knowledge about the behavior, care and attention that the pet should receive. Remember that often the animals you will receive at the hotel will be dogs and cats.
A business does not achieve efficiency from one day to the next, you need time to operate, studies, analysis, planning, strategy and be open to all possibilities to always be willing to improve your product, or service in this case Site requirements
It is important that the place where you plan to open the pet hotel has enough space to keep the animals comfortable. Although in principle, you will not have 20 animals at a time, it is best to have a space where they can be on the move and without hazards or risks around, such as windows, doors or people outside the caretakers.
Equipment of the place: a pet hotel should have everything a pet needs as if it were in its own home. It should have a capacity that allows you to install beds, a dog and cat division area, food and water dishes, a play area with toys and scratchers for the cats, a possible bathing area with hygiene and cleaning products, among others.
Some pet owners will supply the food they consume, so in many cases you won't have to worry about it. However, in case it runs out or the owners don't let it, you should have a pet store nearby that will provide the food they usually eat. You can add the value of the food to the total value of the service.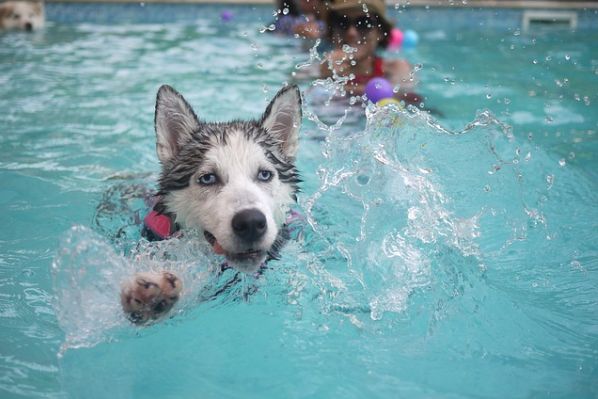 Support staff: Caring for animals requires a good investment of time, which implies taking charge of activities and everything related to their care, such as feeding schedules, providing medication, washing dishes, organizing beds, games, hygiene care and so on. Therefore, it is advisable to have at least one person in the initial stage.
How do I promote my business?
It is a modality that, although it is not new, has grown strongly in the last years and therefore, one of the best ways to promote yourself, is to
prioritizing online advertising, since it is a service that is not yet available around the corner. Create a website that allows you to put pictures of your hotel's pet spaces, put information about what is provided, success stories and experiences, services, available staff, contact details and so on.
At the same time, physical advertising cannot be left out. Print flyers, posters and business cards that you can hand out directly to pet owners, but also to businesses, such as veterinarians and pet shops that may offer your service. This way you will create strategic commercial alliances.
Tips for opening a pet hotel and making money 
Although the pet hotel is a good function in itself, many of your clients will surely be looking for other services, such as hairdressing, accessories, grooming, toys, etc. Don't worry about putting them all in the beginning, because growing up will ask for it later. This is part of the visualization of your own business, because although it is focused on a specific activity, you must be open to other possibilities.
Over time the place will have to undergo improvements and modifications from time to time. This is to change items in poor condition or simply to give a touch of freshness to the business. When any business keeps its appearance in bad condition, does not innovate or is not creative, the chances of calling more customers decrease.
One animal that will surely come to your business is dogs and they always need ample space in which they can run, play and remain free. Therefore, it is convenient to have a wide place with lots of space for them to play and have fun. Try to find a central place to set up your business and preferably in a rural area where their barking does not disturb or disturb the neighbours.
Weaknesses: a hotel for pets goes far beyond leaving an animal in a space while its owner is away, because as we saw, it requires activities and tasks that allow it to have well-being in the hotel and this implies a series of cares. This makes the investment of time very important, because it is an almost full-time job, where in addition, the investment of money for the conditioning of the space is also considerable.
Points in favor: it is a business with a high profitability, since at present the possession of pets has been increasing. You can start at home if you have a space that you can dedicate only to them so that they do not have problems. Make sure you have the necessary permits and start your business.
To attract the first customers, offer your hosting service to family members, neighbors and other people close to you. This will help you gain experience.
What are you waiting for to start your pet hotel business? You won't believe how important it is and all the customers you could get.
Start today.