What is child and baby care?
It has happened to you that you want to go out for some leisure time like eating, going to the movies, or just enjoying some free time, and you can't do it because you don't have anyone to take care of your children!
Let's see another example! you are a housewife who needs to attend an emergency work meeting, but for that work meeting you are not allowed to take your baby as young as three years old, that work opportunity does not want to let her lose, but to be aware of baby you could not attend.
Do you know what the solution is? a serious honest person responsible and within your reach every time you have an emergency, that person at the time of your call immediately takes care of your children, that would be the ideal solution for you.
The best businesses that don't need to invest here
Kids and Babies Business Idea?
To manage and control a small group of people who take care of the children when required, that is to say if the family needs to go out of emergency one weekend, these people assist them, and give them their services for a couple of hours, or for a whole weekend if necessary.
If you have children, you've probably had a time when you want to go out for some leisure activity, such as going to the movies, going out for a bite to eat or just having some time for yourself outdoors, but you can't do it because you don't have someone to leave your children with and you can't leave them alone at home.
Now suppose you're a woman, a housewife, who needs to attend a business meeting immediately, but you can't attend that meeting with your child who's barely three years old. It's a job opportunity you can't miss, but if you don't have someone to leave your child with, you won't be able to attend. Now do you see the importance of this type of business?
That's how we come up with a solution to these situations: a responsible, honest and trustworthy person with whom you can leave your children every time you have an emergency and come home to be with them. Let's see more about this business idea.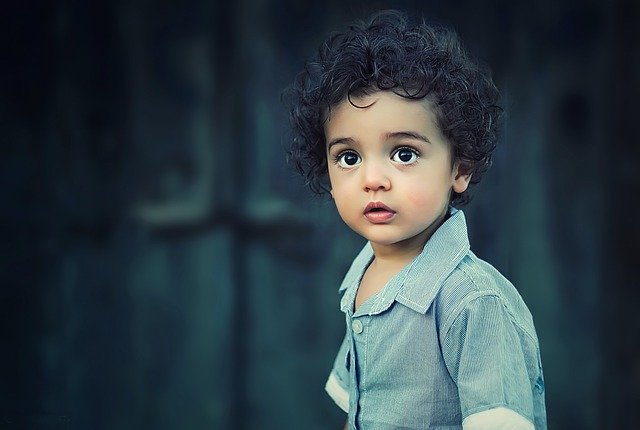 How baby and child care works
While we may start this business idea on an individual basis, where we provide child and infant care ourselves, we can also aim to have, manage and manage a small group of people who will take care of the service when needed. So you have staff for each of your clients with children, whether it's for a couple of hours a day, certain days a week or even a whole weekend.
How much do you need to get started? It is key to talk about investment capital. We are talking about that you would need about 1000 USD, this, counting on an operating office where you will manage your customers, buy equipment, among others, in addition to the advertising and marketing that you will do to your business.
How much can you earn? As you know, this is an aspect that varies, especially if you will have staff dedicated to providing this service. While the amount may move according to the number of children, the distance you must travel to reach them, among other factors such as possible travel, activities, food responsibilities, medicine, etc., we can be talking about a value ranging between $50 and $70. Keep in mind that this value must be discounted by the percentage of commission for being part of your company, which can be established between 30% and 50% of the total value.
Child and Infant Care Business Requirements
To start a business like this, it is necessary to have a series of key elements that will allow us to operate correctly and without problems, offering all the guarantees and security you require. Let's see:
Taste for child care: having a taste for children allows us to innovate, commit ourselves and provide a service always thinking about their welfare, fun and care. That's why it's so important to like it and start your business, even if you're not directly in charge of the children, you'll have to identify who will be able to be part of your staff.
Gather the necessary documents: in order to consolidate a business like this, it is necessary to consult in the entities of your city, the necessary documents to register your business properly, as well as the formalities and requirements to which it must be subject.
Gain trust: with a responsible, honest and fulfilled service, you can gain the trust and credibility of parents, which becomes one of the key points for your business begins to grow. Each of the parents, before leaving their children in the care of strangers, if necessary, looks for information about the company, looking for a serious business and quality that gives you the confidence to leave your children in charge, so the service must live up to their expectations and this will be decisive for an upcoming contract.
Staff for the service: it is extremely important that people who are completely dedicated to child care, are people who actually enjoy this type of activity, because it will depend not only their work, but also the reputation of your business. It will be best to hire trained staff with good availability of time to care for children. One thing to keep in mind is that parents often request that their children be cared for by women, so this will be a fundamental search in your selection process, as it tends to transmit much more confidence.
Staff insurance: the safety of your staff should be one of your properties, because just as good child care is essential, your staff should also have guarantees in their service.
Staff training: each person should have at least a basic knowledge of child care. In addition, it is important to establish a protocol of care in which you include courses and knowledge related to emergency cases and attention to home eventualities that may arise while caring for children, because they must be aware of any emergency.
Personnel registration: it is advisable, for the efficiency and practicality of service selection, to keep a record of each of the people who work with you to know their times of availability and the schedules in which they can offer the service, this way it will be much easier to find a person to your clients when they set dates, days or times.
Permanent contact with parents: keeping parents informed about the activities and the state of their children is a fundamental aspect that will allow them to be much calmer and in confidence with the person with whom they leave their children. This can be done through video calling, phone or chat so that they are sure of how their children are doing and what they are doing while they are away, one of their most important concerns.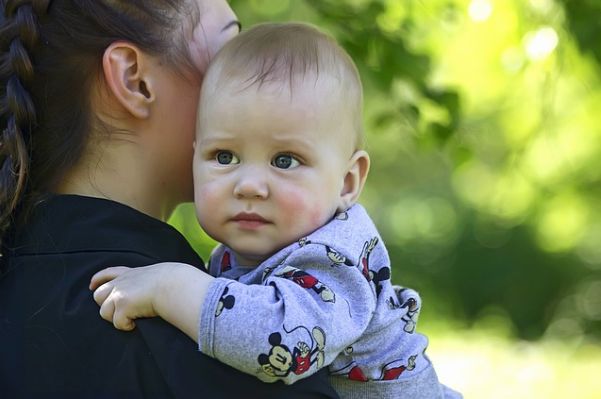 Personnel for the execution of the child care business
As far as the personnel is concerned, the personnel must be qualified, for the attention of the children, the most recommendable thing that they are teachers graduated in the University, or single mothers who like to take care of the children, always bearing in mind that it is very recommendable that your personnel be feminine mainly, for this class of works the feminine personnel inspires and transmits much more confidence.
It is very important to establish a protocol of care, and that protocol includes all those activities that require solving cases of emergency or eventualities that may arise during the care of children.
It is also very important to include in your database, a list of the schedules that each worker may have, because, in this kind of work, you could be subject to a somewhat crowded schedule, so it is important to take into account that worker could be available at that time and how much you could charge approximately.
The general price to take care of each child ranges between $50 and $70, certainly this price can vary depending on the number of children, the distance the person has to travel to get to the place, and many other factors. Always bearing in mind that these people have to give a commission for being part of your company, and such commission can range between 30% and 50%.
As an additional service, you can count on trained nurses, who can provide care services to children who require it, always under the responsibility of their parents or guardians.
As you can see, the home childcare service is quite easy to set up, all you have to do is gain the trust of those parents in need, parents looking for a serious and quality company that is able to take care of something as important as their children, if you hire a quality staff with good care, you will have very happy parents who will be able to hire you again and again.
And to conclude you could also include your services, a service for the care of sick or disabled people who can not be taken care of on their own, finally you can set up a whole company, only hiring a quality staff and serious work.
Tips for baby and child care services
We know that gaining credibility is not easy, so it is better to begin to gain trust by taking care of children close to relatives, friends or neighbors, so that they can recommend us and we can gain experience.
The staff should participate in courses or training classes to know what to do in case of emergency and how to handle children of different ages, as their behaviors are always different.
If it is possible and you do not have experience taking care of children, we recommend you to start taking care of a family child or close, this, as long as you have acquired the necessary knowledge.
We recommend that you establish an organizational record with your staff, where you not only add their availability, but also the age range in which they specialize.
A good way to prepare for any eventuality would be to have an additional service of trained nurses to care for children who need it, always with the permission of parents or responsible persons.
A good way to gain children's attention would be to bring specific toys or games that can develop their skills.
In advertising not only highlights the image of the company, a good way to gain confidence would be to promote the skills and experiences of your staff, as well as their specialty and virtues.
Keep the contact numbers of the children's parents handy, especially when you're providing the service to keep them up to date.
Steps to Starting a Baby Care Business
Now that we have an overview of how our child care business is going to work and what we need, it's time to start, step by step, to physically build our business.
Gain experience: this is an extremely important aspect, given that in many areas, to open a business like this, it is necessary to evidence and document experience in caring for children and babies, so you must demonstrate your skills and knowledge when it comes to having them in charge. Among these evidences we find references, proof of experience or credentials that allow you to give an account of your experience. You can reunite it with the care of a child at home, a family member or volunteer programs, etc.
Choose a name for your business: selecting the name by which your business will be known, has an important burden, because it should be easy to remember and write, so it should be attractive and point directly to the type of service to which it focuses.
Register your business and obtain the licenses: after having the above, it is time to register your business in the corresponding entity, as well as commercial licenses and other permits you must have to ensure the legality of your business and ensure security to your customers. All this will allow you to identify the rules you must comply with and the conditions to which the child care service must be subject.
Look for your staff: Searching for your staff is one of the fundamental aspects, even if you start with one or two people, since they must meet the appropriate profile. They should be people who like caring for children, who have knowledge and experience, as well as providing all necessary documentation and where possible, experience records and references. The image of your business before the public depends on them.
Place of operation: it is a service that will work at home, however, the best thing would be to have a small office, either at home to save costs or in another area, where you can contact your customers and meet your staff. In addition, you will need to equip it with office supplies, equipment and so on, to make the respective registrations and make calls.
Establish your initial public: as we mentioned, the ideal is that we start offering our service to people close to gain experience and credibility with our business, so you can first establish a certain area of origin, since little by little this can be growing easily to be a home business, which offers many possibilities.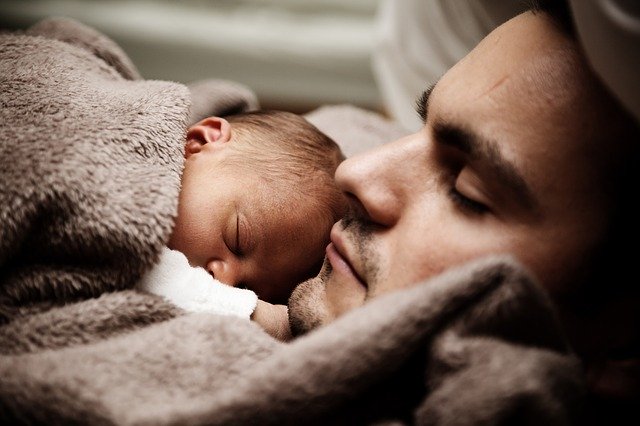 Organize the rates: remember that service rates may vary according to the type of staff, experience, but also the age of the children, day, conditions of service, distance and some other specifications that should be taken into account. To start getting an idea of the prices you can afford, we recommend researching nearby markets and sector rates, which you should tailor to your particular service.
A good way to set rates with categories and so on, is to organize, by age ranges, child-oriented services, which may include activities that can be performed in the company of service personnel.
Create marketing strategies: make yourself known, a business launch and a first image will be the first presentation of your business. Keep in mind that a business depends on the marketing strategies that are implemented to start, so we recommend using techniques studied and planned that allow you to reach the maximum potential audience possible. Thus, what you can do is create advertising that is distributed to the exit of schools and gardens, as well as in the homes of people nearby.
Create contact channels: in addition to establishing customer service hours, it is necessary to have a telephone number that is subject to a schedule of availability to contact potential customers, organize service hours, contact your staff, among other processes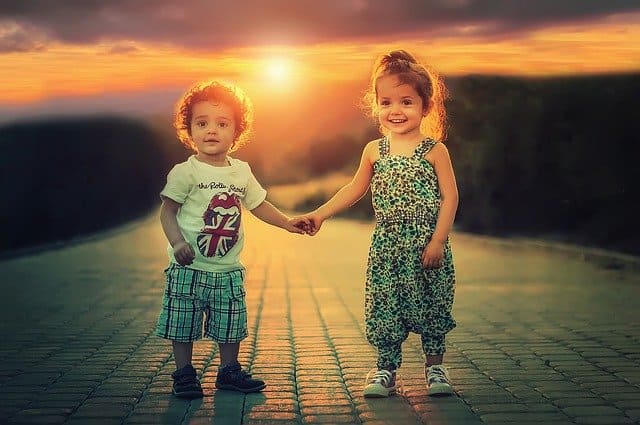 Success Stories in Child and Infant Care Businesses
Among some of the most successful and well-known companies that are dedicated to offering childcare services, we can find for example EnBrazos, a company in Madrid that specializes in childcare, Kanguritos, a nanny agency aimed at childcare, using personalized methods of care, among many others that have emerged as a solution to such an important need.
If you like the world of children, this is a business idea that you must take into account to undertake. Remember that commitment and passion are the main ingredients of a successful entrepreneurial recipe.
Start now.
Weaknesses: You probably won't get the results you expect in the beginning. With the rise of negative news that daily endangers the integrity of children, especially by the involvement of strangers, it is possible that you find parents very suspicious that if they have not heard you as a recommendation, refrain from leaving their children in charge of your company. Although it is an obstacle, you can start, as we mentioned, taking care of children who are close to you, whose parents you know.
Points in favor: one of the main characteristics of this business idea is that it offers many benefits, including that the investment is really minimal, since if we aim to organize a group of people who are dedicated to child care, we only need a small office with furniture and office supplies that allow us to exercise processes such as contact with customers, registrations, meetings, etc.. On the other hand, being a business that is based on the modality of domicile, you will be able to save big costs of money, because you will not need to have a physical place where to receive the small ones.