Start a Workshop of Repairing  All Types of Garments
Assemble and tailoring of garments workshop is a business that increasingly more people are using, for which becomes any tailoring or transformation that has to be in your new or used clothing into a problem for which solution people are willing to pay. The business of creating a shop dedicated to tailoring sewing all garments every day is more booming, also the incorporation of women into the labour market, due to lack of time for women who work outside the home, as well as the loss of this type of task learnings, makes the increasingly go more often of this service.
What kind of market has this business?
The tailoring of garments workshop main services are the recovery of used clothing and arrangement of new clothes, for everyone needs to fix  the ground floor of a new pants that has just bought. In the case of used clothing is more limited, although it is still common for linen party and ceremony, high cost and little use, which makes it necessary to adapt it to changes in fashion or size. So the potential clients are:
Particular client: Both men and women under 60 years of age, people who work outside the home, with average purchasing power, that care for and like to go on fashion.
Clothing stores. clothing stores who require this service, and prefer to hire it to others, giving us a guarantee of greater volume of work.
How should we promote our business arrangement of garments?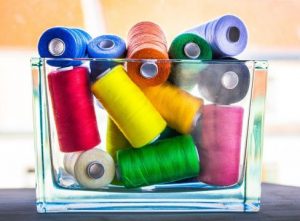 Communication techniques that are accessible to the citizens, as the visible commercial sign or advertisement in the yellow pages, the junk mail, the local free magazines, radio wedges should be used for the acquisition of private customers and by also the so-called presence online.
In the case of customers who own a clothing store, it is recommended  to devote the time required to make visits, in order to get more customers and establish agreements. You can also make a small website with presentation of your services, prices and location map, since internet each day is more present in our lives.
How to set our repair sewing clothing store
Develop a catalogue of all the tailoring and transformations will be offer.

Assign the right to every service offered, and price. To know what price must use we can calculate the cost of completion of the service, in terms of workmanship and materials.

Find out the regular price for this service on the market, compared to other stores.
Instruct customer deadlines, at least by way of indication: Try  in general  not to exceed 48 hours. If you need to differentiate yourself from the competition, consider the possibility of providing pick up/delivery services.
What training should be taken to open a tailoring clothing store?
To set a workshop of arrangements of items you must have at least a basic training, notions sewing, a tailoring training course that provide you adequate training. And as in other traditional occupations, there is a general trend of recovering works or traditional work.
Keys to make your business a success
Here are some details that you should take care of to the maximum raise in a business of this type:
Training and experience

: some tailoring services are easy to learn, but others require much more training.

Consider seriously to complete an apprenticeship

: If you are not completely sure of your training, you do not include them in your offer.

Business location

: Looking for a location as more central as possible, and always near areas of high business concentration.

Additional services

: It is a way to differentiate yourself  from competitors, so it is recommended  recollection services and delivery.

Advice to the customer

: Earn the trust of your customers well advising them  about possible solutions for adaptation and tailoring of garments. Even if that means sometimes recommend more economic services or even to give up the fixing of the garment. You are looking for the loyalty of the customer, not the immediate opportunity.