The Allocation of Advertising Business
Even though we currently have digital tools that make sending advertising much easier, there are many sectors that are interested in the physical advertising to reach potential customers directly, either because the public that move does not have full Internet domain, or because they are businesses with important trajectory in the market or simply because they understand the importance of using both the traditional and digital advertising. This is a very profitable business in which it is not necessary to have a great experience, as with a well thought-out business plan and the necessary commitment, you can begin.
What you need to start? Let's take a look at the following points you need to understand the process:
Define your audience.  
As you know, you have a variety of options that can target your service, variety of products companies, service companies, business growth, and so on. However, what you can do is unify the options and in this way try to reach a greater number of references and contacts to start.
Develop and plan your activity.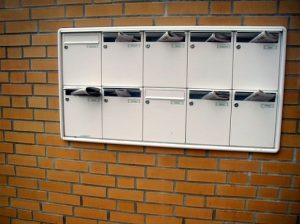 For the activity, it is essential that your customers know which sector aimed their product, so, in this way, you can have clear where you must distribute advertising and to this extent the company will notice results and both parties will have their benefit.
For example, if a company wants to take out a new product, a refreshing drink as a soda, possibly it is aimed at young people, which you can find in schools, universities, shopping malls, and so on. So, try to find areas where there is greater concentration so that more potential customers are interested in consuming the product.
Prepare a business plan.
When we talk about a business plan, talk about structure of our activity, since in it we are going to set our goals, our business, what we need at the level of machinery, equipment, level of investment and other issues.
This is why you must include the following: Remember that this is a short-term and future view, as initially the business only you can start it, for we are talking about a business without initial investment.
-Goals in the short, medium and long term (for example, a number of certain companies, performing a number of particular shipments, being the best company of distribution of advertising in your city, among others).
-Business place: Acquisition or purchase of the premises (if you're going to rent an office or if you will do it from home).
-Necessary implements: paper, computer, calculator, telephone, transportation, employee uniforms.
-Permissions and licensing of business operations.
-Personnel of business (when your activity starts to grow) on the other hand, must also place emphasis on the possible obstacles that you could find in the road and alls which you must be prepared to face. One of the main problems, is that few companies, being established or with a considerable movement, leave pay attention to the effectiveness and benefit of advertising, so it will be necessary to let them know why it is important to do so even if already in operation.
-Prevents simple and without innovation advertising, if you want to achieve the best results for the key here is the creativity and ingenuity that you apply because, it not only fall in love with your main customers, but also capture the attention of your public.